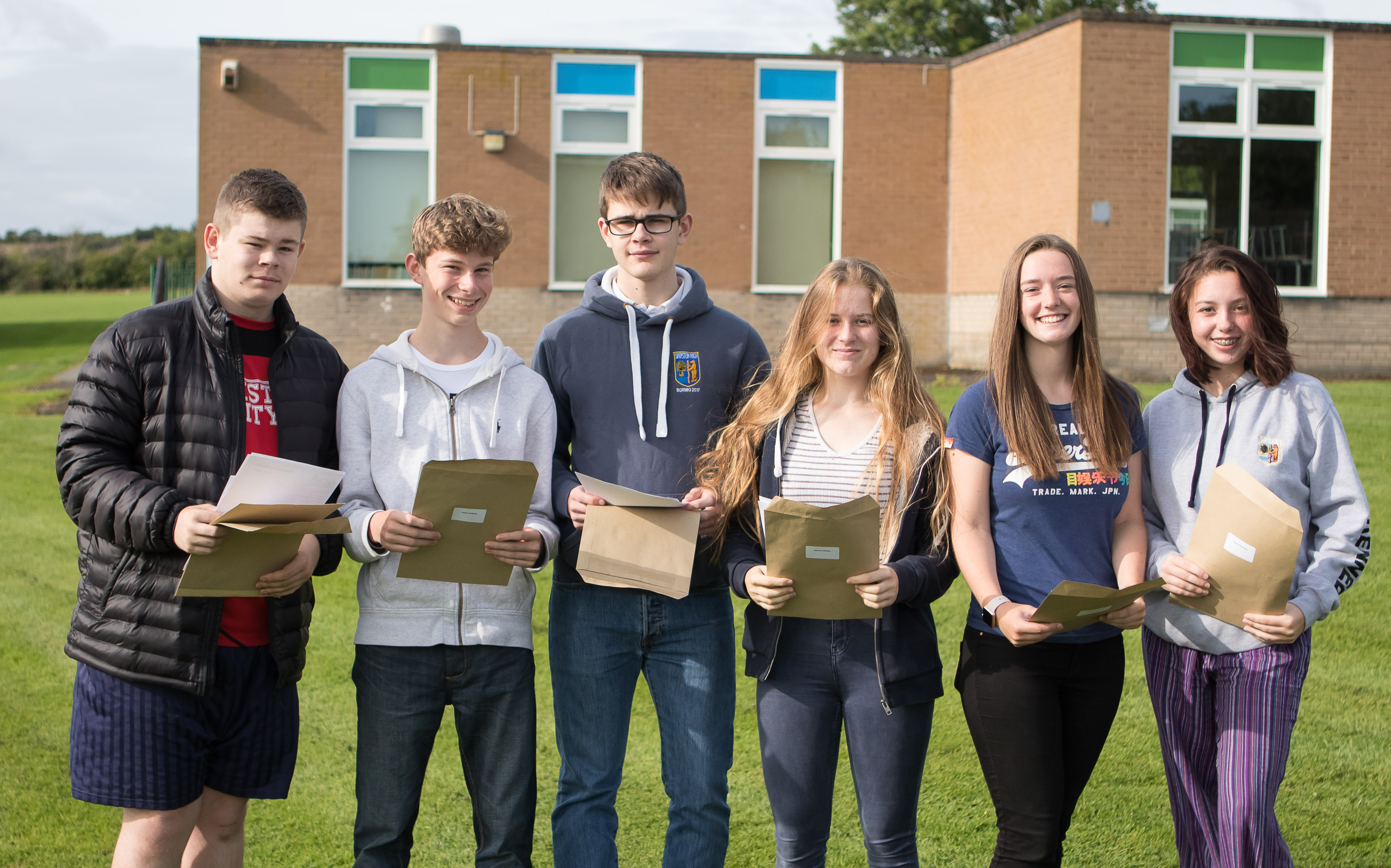 Shipston High School has achieved some excellent GCSE results this year. Pupils should be very proud of their exam results, Year 11 worked extremely hard studying for their exams, and work has been rewarded with strong individual performances and impressive results across the school. Pupils have made excellent progress at the school and we are delighted that the pupils can now go on to fulfil their ambitions.
Shipston's results include subjects achieving notable success with A* to C grades. For example, Business Studies secured 94%, Geography 91% and Graphics 94 %. Drama secured 100% A* to C grades.
2017 is the first year of new grading for English and Maths, and Shipston pupils performed well with these new and challenging exams. Shipston continues its tradition of strong results in Maths, with 30% of the year group achieving a grade 7, 8 or 9 – equivalent to A & A* – a fantastic result. Overall in Maths, 80% of pupils secured grades between 4 and 9. In English, every pupil achieved a GCSE in both Language and Literature. 91% of pupils gained a grade 4 to 9 in an English GCSE, significantly ahead of the national average.
Notable individual performances included a wide range of top grades, including pupils with multiple A & A* grades or equivalents. Progress has been really positive, with some pupils exceeding their expected outcomes by two or even three GCSE grades.
The school has a strong and consistent record of achievement. This year's results will enable pupils to succeed with further study, training and employment. 2017 provides additional evidence of the strong academic grounding pupils receive at Shipston High School. All the pupils should be congratulated. Shipston High School's work is pupil centred, and we are delighted to see so many strong results; they are a testimony to the ethos of the school and the dedication of our pupils.